Family Adventure to South Korea
(0 reviews)
Seoul, South Korea
70mins
Min 3
English
About this tour…
Before BTS and Squid Game, many people thought of Taekwondo - traditional Korean martial arts - when they thought of Korea.
Follow us to a real master's studio and take your first steps to become a black belt. A modern element of popular sports culture in Korea is cheering.
See how locals enjoy baseball matches inside stadiums in different cities, look down from the tallest building in Korea, and meet a Korean family at home.

Have you ever been too scared to walk into a Taekwondo studio? Want to find out why baseball is so popular in Korea? Or do you simply wonder how a local Korean family lives?

Then this tour is for you. Click and get expert commentary over exclusive footage from our guide and visit a local family at home in real time.

What you can see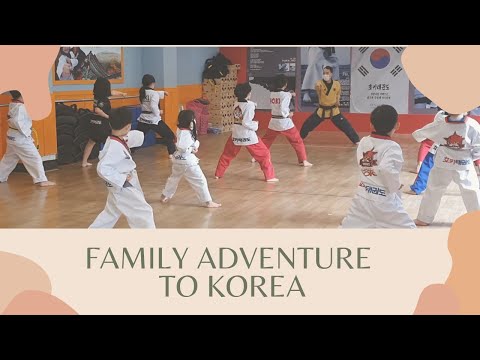 What to Expect
- Traditional taekwondo studio
- Korean cheering culture in baseball
- Seoul Sky (tallest building in Korea)
- Korean family at home
- Live Q&A

Meet your Guide
Alexandra

Alexandra has been living in Korea for 5 years, where she undertook PhD studies at Yonsei University, building on her professional background working in both business and at international research centers. She is excited to share what she has learned about this stunning country, and happy to answer any questions you may have!
Sarah

Sarah is an American tour guide from Las Vegas, where she first began giving tours as a hiking guide. She has lived in Korea for 4 years, and absolutely loves it! Her favorite parts of Korea are the beautiful nature, traditional culture, and of course, the delicious food!
What to bring
Zoom or Youtube streaming
Smartphone or computer
Snacks for an hour
Cancellation Policy
100% full refund is available if you cancel a purchased tour within 72 hours before the tour starts.
Reviews from participants