Korean Birthdays & Wedding Ceremony
(0 reviews)
Seoul, South Korea
60mins
Min 3
English
About this tour…
Traditional ceremonies are a big part of Korean culture. They reflect our country's history and our ancestor's customs. An entire lifetime can be measured by meaningful milestones.
Find out what a decorative straw rope means in Korea, why we celebrate a baby's one-hundredth day, and everything about a traditional Korean wedding.
Are you dating a Korean and want to know what the future is holding?
Got a relative who's getting married to a Korean spouse? Or are you simply interested in the most fundamental celebrations of life in our country?

Then this is the right tour for you. Join one of our experts who will guide you step by step through exclusive images and videos for each of the big Korean celebrations of life.
What you can see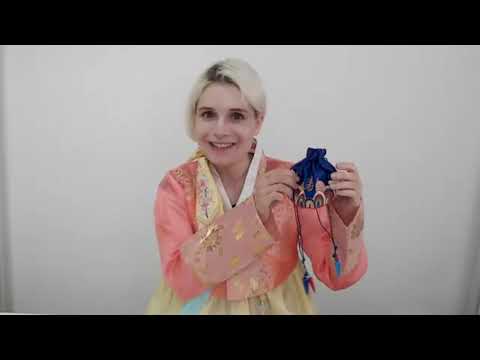 What to Expect
- A straw rope; Geumjul(금줄)
- 100th day celebration
- Dol(돌); First birthday party
- Hwangap(환갑); 60th anniversary
- Korean weddings
- Live Q&A


Meet your Guide
Alexandra

Alexandra has been living in Korea for 5 years, where she undertook PhD studies at Yonsei University, building on her professional background working in both business and at international research centers. She is excited to share what she has learned about this stunning country, and happy to answer any questions you may have!
Sarah

Sarah is an American tour guide from Las Vegas, where she first began giving tours as a hiking guide. She has lived in Korea for 4 years, and absolutely loves it! Her favorite parts of Korea are the beautiful nature, traditional culture, and of course, the delicious food!
What to bring
Zoom or Youtube streaming
Smartphone or computer
Snacks for an hour
Cancellation Policy
100% full refund is available if you cancel a purchased tour within 72 hours before the tour starts.

Reviews from participants